NewYorkATM.com is a U.S. Authorized Distributor for DPL Wireless ATM Modems.
Connect Dial & IP based ATM Machines to your Cellular Network
Communicate with the same remote access and data collection equipment you use today, while introducing cost savings, flexible installation options and enhanced performance on a 3G/4G Cellular Network.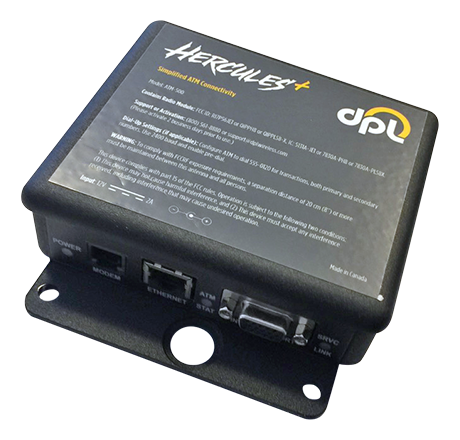 More Reliable Wireless with Hercules Wireless Connectivity
Unlike off-the-shelf generic wireless routers, the Hercules is purposefully designed and produced in North America for ATM usage. It's communication protocols have been engineered and optimized for real-time ATM transaction processing. DPL backs its products with a 30 day return policy and a 2 year warranty with immediate RMA replacement.
For pricing or to order, please call 1-917-842-6201.
We Offer Solutions for Credit Card Processing, Bitcoin, and more!