Best Selling ATM Models, Expert Service.
Want to purchase an ATM machine for your business? We have a full selection of machines and our service technicians gladly provide maintenance and repairs.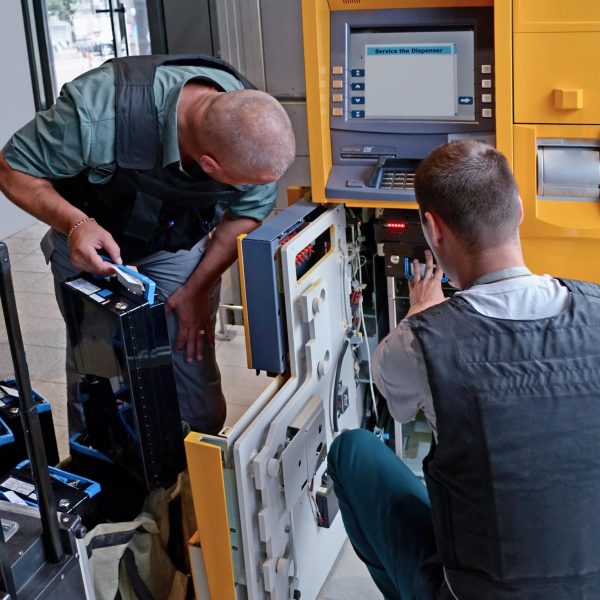 Hyosung Halo II
Entry level cost-efficiency
Optional EMV card reader
1k removable cassette
TCP/IP and Dial-up communications
Hyosung 2700CE
Professional styling for higher end locations
10.1″ display screen
Upgradable to 3 cassettes
Optional video topper to run advertising
Hyosung 5000SE
Perfect for the lobby of a financial institution
Windows CE
Optional Level 1 Safe
Optional Security Camera
GenMega GT5000
Through-The-Wall ATM
15″ color screen
1700 note cassette
Upgradable to 3 cassettes
We Offer Solutions for Credit Card Processing, Bitcoin, and more!