Best Selling ATM Models, Expert Service.
Want to purchase an ATM machine for your business? We have a full selection of the newest technology machines in the industry. We have dedicated, expert technicians that are there for you during purchase, installation, and after for any future maintenance.
The installation of an ATM at your business can bring about a whole new avenue of revenue. Imagine having a second income just from installing a machine inside your business;  it is a no brainer! It is also a no brainer to set up your purchase, installation, and regular maintenance with New York ATM. 
We offer 24 hour a day maintenance services for any problems that may arise with your ATM machine. We will also provide regular maintenance for those who sign up to prevent any issue before they happen. You an trust our team with over 20 years of experience every step of the way.
Check out the machines we have available below!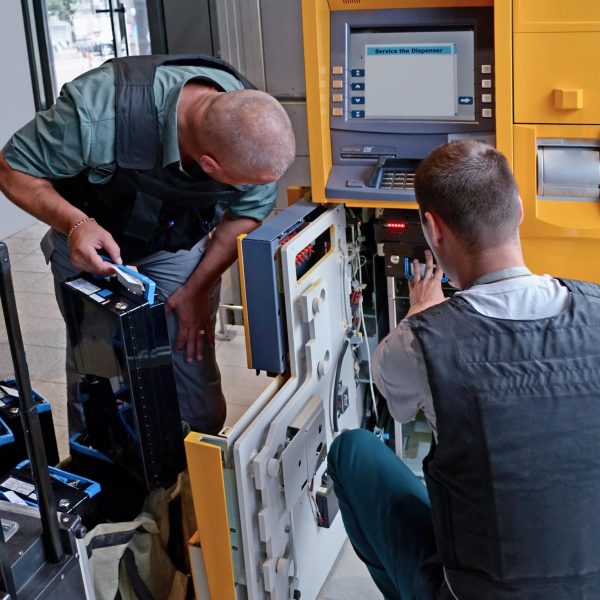 Hyosung Halo II
Entry level cost-efficiency
Optional EMV card reader
1k removable cassette
TCP/IP and Dial-up communications
Hyosung 2700CE
Professional styling for higher end locations
10.1″ display screen
Upgradable to 3 cassettes
Optional video topper to run advertising
Hyosung 5000SE
Perfect for the lobby of a financial institution
Windows CE
Optional Level 1 Safe
Optional Security Camera
GenMega GT5000
Through-The-Wall ATM
15″ color screen
1700 note cassette
Upgradable to 3 cassettes
We Offer Solutions for Credit Card Processing, Bitcoin, and more!